Wedding Dances
Simply nervous or want something a little bit different on your wedding day than the normal 'First dance'?
No matter if you want to surprise your family and friends on your big day by wowing them with something beautiful and flowing or make them laugh their heads off with something funny and comical, we can work with you and Choreograph exactly what you require.
From waltzes and tangos to 70's 80's and themed dances nothing is impossible.
Try to give us as much notice as you can so we can work with you to achieve your desired result and you can get as much practice in before the big day as possible!
Our Choreographer can work in a small amount of space so providing you can clear an area if you feel more relaxed there then we can come to your home.
We will help you get over your nerves or bring out the exhibitionist in you making you feel confident with a professionally choreographed First Dance that you, your friends and family will remember forever!
Testimonial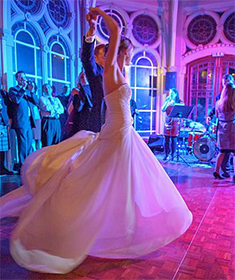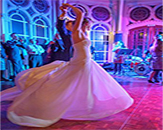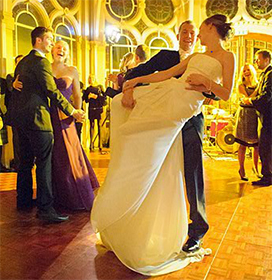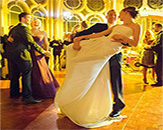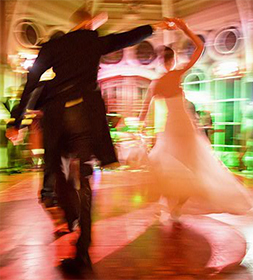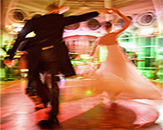 "Hi Kelly!
Just wanted to drop you a line to say thank you so much for your last minute dance lessons - they really paid off and our first dance went brilliantly! It was truly superb!! :)
It was one of the best bits of the day for me - it took everyone by surprise and the lifts just blew them away!! I felt like I was floating, it went like a dream.
Will's brother who announced us onto the floor as Mr&Mrs Joyce had been taking pleasure all day in winding Will up about how worried Will was to be dancing in public, and it came as a great pleasure to us when after the dance he said to us 'That was like something off Strictly!' (That made my day!!!).
Will's best man, came up to us immediately after the song stopped and just said 'Will, you are a legend!'
I honestly have never felt happier and the whole day went even better than I could have dreamt.
Still on cloud 9...
You worked wonders with us!
With all our best wishes,
Jo & Will xx"
Testimonial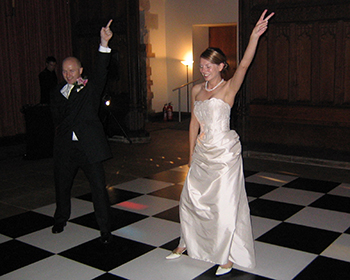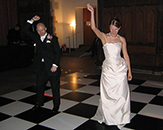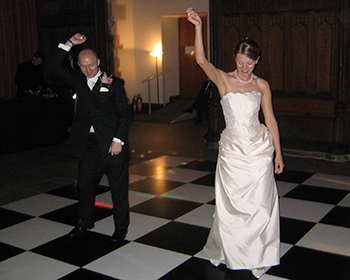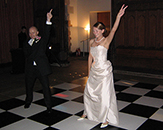 "Hi Kelly, just a quick note to say thank you for the dance lessons which made our special day even more special!
Knowing that we both have two left feet the last thing our guests were expecting was for us to do a coordinated dance and so the guests were completely surprised!
You did a wonderful job of teaching us the dance in a short space of time and we really appreciate all the effort you put in. Thanks again - we'll definitely recommend your services to our friends!"