Ballet Classes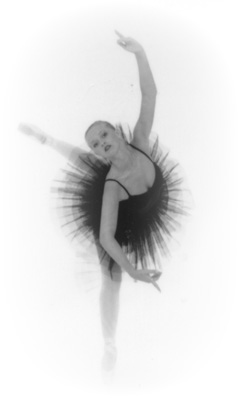 Remember when you were little and used to run around like a fairy dreaming of being a Prima Ballerina on stage and taking a curtsey to your appreciative audience! Well although Ballet is the most physically demanding of all dance styles you donít have to be a Prima Ballerina to enjoy Ballet!
View our current timetable >>
Classes for everyone
We have a range of levels from Signets for little people to Swans for the more mature and disciplined! Including Pointe work and Pas De Deux for those of you at a higher level. Ballet is a good basic technique for all styles of dance and people wishing to go on to be professional dancers should attend Ballet classes.
Our Ballet classes will give you poise, energise you, make you feel elegant and bring a sense of calm over you! We teach non-syllabus Ballet classes with Russian technique.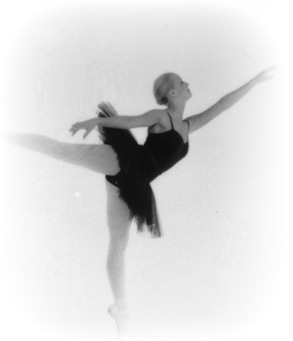 Your teacher will take you through a range of warm up exercises at the bar before bringing you into the centre for a series of technically difficult combinations although donít let the technical side of things put you off! Providing you are a keen learner all moves and exercises can be broken down and simplified.
Ballet classes are a fantastic way to learn to be graceful, tone your body and improve posture and balance.
Current timetable:
Lesson type:
Ballet, Strengthening & Stretch class. This class consists of a Ballet Barre, Center work, Strengthening or Pointe work & Stretching. Ballet is fabulous for co-ordination, poise, toning and strengthening and it will help build stamina and confidence.
When:
Saturday's 9.45am - 10.45am
Who for:
Ages 13 - Adults All ability's welcome. This is an open class of mixed ages and ability's. The teacher will adapt exercises to suit you. This class will teach you control, make you sweat and find your inner swan.
Prices:
Pay as you go - £5.80 or Pre book & pay for 4 lessons - £20. This is a Pay as you go class so you can just turn up but it's always best to email or call to let us know you are coming first.