I have always shown an interest in keeping fit.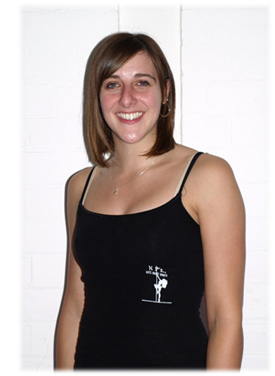 I was a keen swimmer from a young age and competed for my local village. I taught young children to swim for many years.

I used to enjoy going to gymnastics classes and I gained a few certificates for trampolining.

In my twenties I have attended numerous dance classes such as street, body jam and Zumba.

I started Pole Fitness at KPís in 2008 and have loved every minute of it itís the best form of exercise I have ever done. You increase your flexibility, tone muscles and meet new people but most of all you have fun.

Sarah is very inspiring and makes most moves look easy. She has a quiet calming nature while giving you a gentle push in the right direction, before you know it you will be hanging from your ankle upside down.